We are holding our information meeting in the lobby on Wednesday, May 4th at 7:15pm for anyone interesting in joining our DDC Competition Team for the 2016-2017 dance season. We have teams available for dancers age 4-18 of all skill levels!!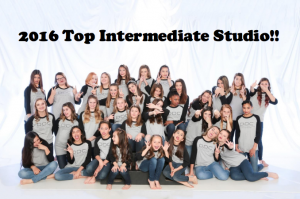 Here are some great reasons why your dancer should join our family of award winning competitive dancers:
*DDC competitive dancers gain confidence and develop a professional attitude while getting the opportunity to perform for various audiences and panels of judges.
*Our instructors teach the positive aspects of competition, including working both as a team and individually towards a goal, how to win and lose gracefully, and to encourage and help teammates along the way.
*We strive to promote strong technique and commitment. We also encourage dancers to love, appreciate, and respect all styles of dance, not just what they see on television.
*We pride ourselves on keeping both our costumes and our choreography age appropriate!
*Dancers of all ages who train at the competitive level will progress at a faster rate than those who are recreational. Competitive dancers train with the same group for 11 months, no additional student enrollment is allowed once the season begins. This allows the dancers to train and grow at an accelerated pace.
If you are interested in joining but cannot attend the meeting, please contact our studio director and she can get you all the information you need.